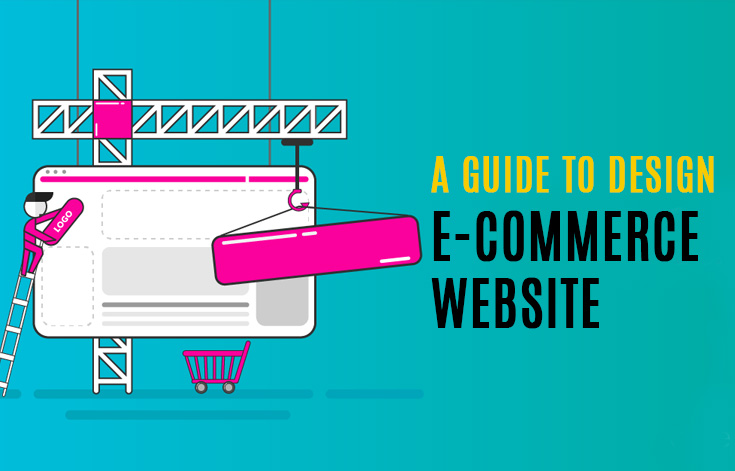 A guide to design e-commerce website
Today internet has taken all of the business and market by storm. Every type of business has gone online, with websites and marketing strategies taking every business around the globe. E-commerce has been in the market for quite a while now and looking the rate at which their business is growing, it's not a hidden figure that it is a huge success. With all types of products available at the best price with numerous discounts and quick delivery system around the map, it has captured most of the market customers.
Designing an e-commerce website has become a very easy as well as a handy work. All it takes a blueprint and a good guidance, preferably by some website designing services.
DECIDE THE LINE OF PRODUCTS
Before opening an e-commerce store, you need to decide the line of products that you want to keep. It can be a specialized store for selling only products of a single brand, store for keeping specific types of products like electronics or fashion or a store with a variety of products from all types of brands.
A single brand store is a website with few pages, having only the specific products, whereas a site with many products is going to have many pages; probably in hundreds or thousands. The cost also, for such a website is going to be huge. You should keep in mind your needs as well as your budget before going to the designing. Many e-commerce web design companies work by collecting these information before-hands. So make sure you keep a blueprint ready.
DESIGNING PROCESS
The designing of an e-commerce is very different from normal static websites. You need to have a considerably huge budget for not only accommodating the current products but also having space for including newer products in future. If you plan to hire a website designing service, then it is necessary for you to plan out the extent of your business beforehand, so that your website can be future ready too.
IMPORTANT KEY-POINTS TO MAINTAIN
There are a few practices which will help you in the long run of your business. Always build a trust before building a business. If you want someone to invest in your business or buy your products, you need to build a trustworthy relationship with them. If the customer feels any lack of trust, don't forget there are ample of options for them.
The second point is to maintain a level of transparency with respect to your terms and conditions. Keep your rules and terms clear, in terms of business transactions, cases of returns or paybacks as well as customer complaints. Maintain a healthy relationship with your customer by being active in solving complaints and sorting them out.
The final point is to keep your website simple to use, but also attractive to look. Every e-commerce web solutions recommend using a lot of product images to keep your website engaging at every step. Also, keep the interface user-friendly and simple. The customer should not have any difficulty finding his/her way through the website and products.
There are many website designing services offer very attractive designs as well as costs for building an e-commerce. Being very famous website design company India, the company is very reliable with some very impressive designs which are already working.
Post Comment
Fields marked with an asterisk (*) must be filled out before submitting.
Daksha Design is available 24/7 365 days a year. © 2018 All Rights Reserved