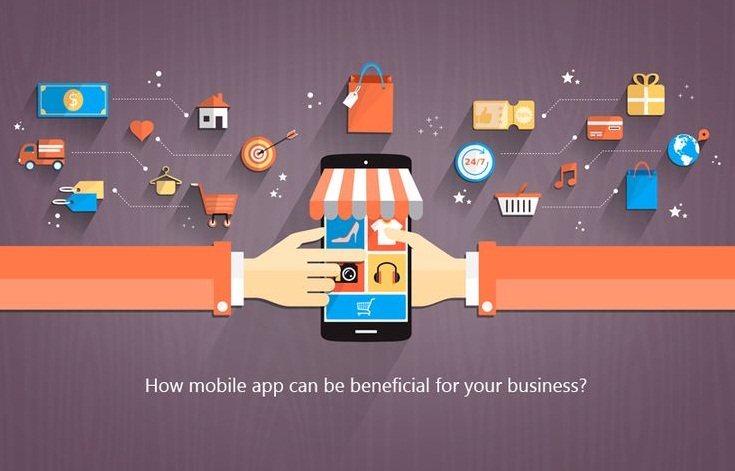 How Mobile App Help you in Business Growth?
The era has changed and the new modern devices are taking the world by storm like iPhone app and many other android apps. The business entrepreneurs who think from deep and of future have taken the advantage of these mobile apps. There are many other new technologies which a reason for growth of the business can be.
Boost branding: If you want instant boosting then go for making a mobile application it will surely improve your business quality and when a customer sees your logo or slogan visible on mobile screens, then it gets attached in their mind and they will always remember your logo to but the products or services.
Develop better customer service experience: your customer should have the best experience by assessing your products/ services any time they want. Your app should have the feature to available all the services 24/7 to your customers.
Also, a marketing tool: your app should be attached to the all social sites like Facebook, twitter and other social sites so that a customer can share their buy, like or view on product on the network sites which will promote the site products and attract users towards site and thus increase in business growth. In addition to it by using the push notifications of the new events coming, you can quickly send upcoming events to your customer.
Generate more profits: as the sites which can do the order fulfillment as the customer buy something by money payment through cards can take more investment than other sites. As for example the sites which sell tickets, restaurant reservation site is the most profit-making sites as the customer pays and book it from home.
Promoting new products: with the use of mobile application, you can link it with the inventory system which will present users with the new products that are available time to time on the site with its detailed information.
Engage more customers: with the help of the mobile application who has very quick access and fast browsing through products make the customer a regular user of the site and help to make the business reach its higher profits.
If you are pondering how to grow your business then the only thing that is must is mobile application development for your business which will not only boost your productivity by also make your logo known in customers and buyers. Hence if you want the most reliable mobile application design who has the best features, filtering techniques and fast access then contact Daksha Design a best web design company in Chandigarh, India globally. Our expert team uses the best tools and techniques to boost your brand and increase your income growth.
Post Comment
Fields marked with an asterisk (*) must be filled out before submitting.
Daksha Design is available 24/7 365 days a year. © 2018 All Rights Reserved