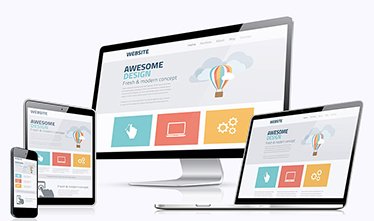 How to determine your design style is out of date
Are you a graphic designer? Are you aware of the latest designing trends to make your website an ultimate hit? If yes then you must be well aware of how to find out whether a design style is out of date. You may think that you are using design styles that are well in trend but at the same time, there may be many new things in trend. There are various ways to find out whether your style is out of date and these include:
Thought that serifs are a thing of the past
Brand like Google uses a sans serif logo. This is because sans serif is the best choice when it comes to reading on mobile phones and tablets owing to the low resolution of mobile phones and tablets. Serif typefaces are emerging fast in trend and the credit goes to high definition screens.
Trying to keep with latest trends in colors
There is always a debate every year when it comes to choosing the best color for designing. The fact is that it does not matter what color is being chosen. All that matters is how that color is being used. You should not overdo with the colors. You should make use of consistent colors that will make your design stand out among other designs. It will look great on mobile too. You must make a bold statement with your color.
Sitting at a desk is all what you do
Do not just wait for ideas to strike while you are at your desk. Ideas can strike anytime, so can any kind of inspiration. Therefore, it is essential that you take the help of apps while giving wings to your creativity. Mobile apps make it easier for you to utilize your ideas effectively without the need to scan and trace.
Flat design is falling flat
Flat design is a popular option among designers. Reoccurrence of flat design is normal in the design industry. Despite the popularity of the flat designs, this style may be repetitive at times and even boring.
Thinking from just one perspective
You need to think not just from one perspective. Your designs must not be basic if you are to make a difference. Think something else and see the results afterwards.
Are you having a business and looking for a best web design company India to design an attractive website following all modern designing trends highlighting all your business features. Contact Daksha Design 9888923050
Post Comment
Fields marked with an asterisk (*) must be filled out before submitting.
Daksha Design is available 24/7 365 days a year. © 2018 All Rights Reserved