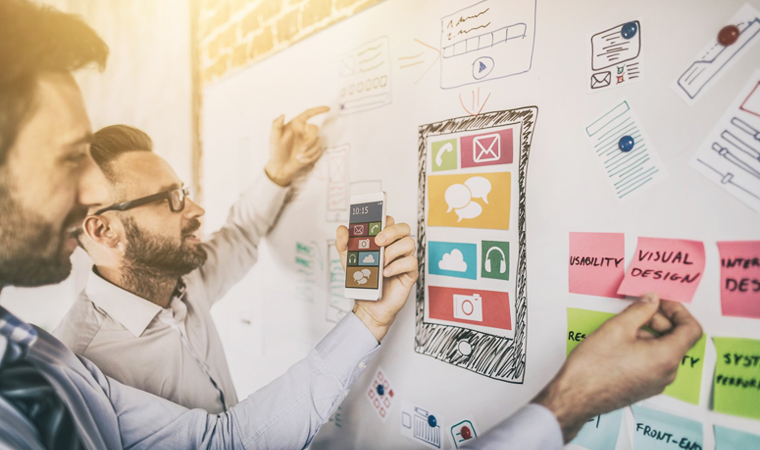 Things to Consider to Build Successful Mobile Apps
This is the era of modernization and everything is going digital. We are constantly engaged in our smart phones and our majority of day revolves around that. Our daily transactions are also carried out on phones that include paying bills, online shopping and so on. This calls for the emergence of mobile apps based on online shopping, bills and many others.
Today, mobile apps are being launched every other day to fulfill the needs of people at large. However, irrespective of the huge numbers of these apps, not all are found to be successful in enjoying popularity among people at large. There are some things that should be considered for successful mobile applications and these things include:
Objective of app building
The foremost thing that you should work upon is building a strong app objective. Do not build an app just to please your eyes. It should be meaningful and fulfill some objective. Do not build a mobile applications that just showcases products and services. Users should be able to fulfill their needs and solve their problems. If they are not able to, then it will not take them long to delete the app.
Identifying the target audience
Before starting work on your app, you need to recognize your target audience. You should know very well whom you are trying to reach. There are two different apps for different devices and these are iOS apps and android apps for iOS devices and android devices. You need to keep this very important thing in mind. Mobile operating systems like Windows, android and IOS enjoy different popularities across different regions. This information is a must for app developers to decide on their platform.
Positive experience while using the app
While developing the app, consider adding features that offer the apps a native appearance and functionality. Native apps are preferred as they as they integrate more uniformly with the devices that support them. This makes them perform better. This offers the benefits of not just a positive user experience but also the promotion of your app in the rankings of the app store. This just takes more time and cost but it is worth the benefits that it offers.
Adaptability with customer needs
Building an app is not enough. You need to make sure that it is adaptable to the needs, behavior and preferences of the customer. It should be able to fulfill the objectives for which it has been built. This will ensure that it meets the concerns of the customers. There should be options of meeting the needs and preferences of the customers so that they can use your app again and again. This will ensure great results for your brand through higher download and return customers.
User friendly app
With app stores crowded with so many apps struggling to occupy a place, it is becoming increasingly important to develop apps that are innovative, informative and user-friendly. Your app should focus on the usability feature. A quality app must be simple to use, easy to navigate and work as expected. There is no use complicating an app by adding additional features that have no use. Rather, keep it simple with just some basic features.
Adherence to app store guidelines
Every app store needs to abide by some guidelines in order to list themselves in the marketplace. The app should not have issues in loading or it should not steal user data. You should be able to stand up to the expectations of the users that look out for apps that can be easily downloaded, work properly and offer seamless user experience (UX).The app should not be faulty or go against UX or else it would not rank well and will be removed from the marketplace.
Affordable for consumers
Make sure that your app is such that it is affordable for the people at large. With so many firms in the market and each one trying to overcome the other to grab the market share, there is lot of price competition. There are so many free apps offered today and with so much of advertising and other alternative revenue sources, the idea of charging customers high would piss them off. Try to offer a free version and a full-feature paid version as well.
Devices supporting mobile apps
Along with the platforms needed to develop the apps, it is also essential to know which devices support those platforms. Android supported devices are more in number as compared to iOS supported devices despite the fact that both, android and iOS, are dominant operating systems in the market. You thus will need to make modifications depending on your app in order to suit the devices.
These are some things that if followed, by android app developers, will ensure a great success of mobile app development.
Hire best mobile app development company in India to build business oriented mobile apps by experience mobile app developers. Visit out mobile app portfolio.
Post Comment
Fields marked with an asterisk (*) must be filled out before submitting.
Daksha Design is available 24/7 365 days a year. © 2018 All Rights Reserved